For many non-romance readers, and honestly, probably a large portion of romance readers, romance is a monolithic tower of white women writing about courtship and society in the time of Jane Austen. And while Regency Romance is a pretty big part of the romance machine, and some of it is pretty fantastic, it's not the be-all and end-all of romance.
I realized something several years ago, when I came back into the romance fold after several years of reading hardly anything besides fanfiction while in college and graduate school: in the years leading up to college and those following, I had read very few authors of color in the genre. With romance being a foundational cornerstone in my reading history, this was baffling to me, a reader of color. In recent years, I have made an effort to seek out authors whose well written, compelling love stories draw me back to them again and again. Here are some of my favorites.
Beverly Jenkins is the reigning queen of American Historical Romance. Honestly, some probably consider her the queen of all romance, and there's a reason for it. Her series are full of fascinating, brilliant people from America and its outliers. Most of them are black, but they live the American Experience, just as white main characters would, with the additional hardships, of course. Some of her characters are former slaves, while others live in the generations after slavery. She does vast amounts of research on the people and places she invokes, and it comes through in her stories. And while the sexytimes part of her storytelling probably won't require calling the fire department, it will definitely set something ablaze.
Sonali Dev has only published three novels in her career so far, but don't let that fool you. She has an amazing following, and there's a reason. Her debut novel, A Bollywood Affair, is probably one of the most darling books you'll ever read, and the two that follow it are just as compelling.
Alyssa Cole will try anything once. She has written novellas that take place in historic eras from the medieval to the American Civil Rights Era. She has written a trilogy that takes place in a post-apocalyptic universe. Her first full-length historical novel about spies during the American Civil War comes out next month, and I am drooling in anticipation. She is a one-stop-shop for all your romance needs, with an unfortunately small collection under her belt, so pace yourselves.
Courtney Milan is one of those authors who can write both historical and contemporary romance, and both of them have come out hella good. Her historicals, mostly Victorian, include people from all walks of life, instead of just London society lords and ladies. Her contemporaries are just as diverse, racially, socially, and characteristically.
Do you want to read four-alarm-fire-hot erotic romance? Go no further. Alisha Rai's series are packed full of interesting characters and hot sex. A Gentleman in the Street was the first book I'd ever read featuring a woman billionaire, and Glutton for Pleasure was the first menage romance (maybe even the first romance of any kind) I'd read with an Indian-American heroine, full stop. Be prepared: she pulls no punches and very few stones are left unturned in her novels, which just makes them all the better.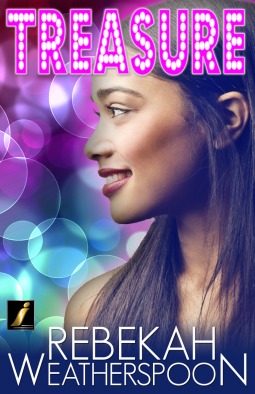 Rebekah Weatherspoon is a queer black woman whose novels reflect that identity. She writes lesbian romance and (sort of) cishet romance that is equally fantastic. As the best romance authors do, she writes hot sexytimes and fully developed characters that are allowed to grow and transform, and both aspects of her work keep people coming back. She is also the manager and creator of WOC In Romance, an awesome resource that catalogs books by and featuring women of color in categories that will keep you browsing for days.
Before I picked up one of her books, I didn't know that Sherry Thomas was an author of color. The majority of her books look like your run-of-the-mill Regency or Victorian historical, and she writes those just as fantastically as the white authors whose names are famous for the same thing. What drew me to her, though, was the cover of The Hidden Blade, in which a faceless woman in a big, Western gown is holding a sword—and then I discovered it was about a biracial Chinese woman with a destiny.  She also writes YA fantasy and has a new series about a female Sherlock Holmes, if she wasn't already awesome enough.
While having published earlier books, Tracey Livesay burst onto the scene last year with Love On My Mind, about a PR executive and a reclusive inventor. Character development is top notch, and she does her research to present characters that feel authentic, an important thing when your hero has Asperger's Syndrome. Her stories are compelling, and her writing is witty and sharp. She went on my auto-buy list immediately after I finished Love on My Mind, and I hope she continues to publish multiple books a year!
Jeannie Lin's compelling historical and steampunk novels are chock full of interesting details about Chinese eras long past and striking characters with stubborn personalities. I was drawn to My Fair Concubine by the title—anything based on Pygmalion pastiche is a must for me—and stayed not only for the story but the characters too, whether hero and heroine or supporting. Jeannie Lin is not only a fantastic storyteller but also dreamed up the Ever After Box, one of very few monthly subscription boxes centered completely on romance titles.
Jamie Wesley is another one of those contemporary romance authors with snappy, fun writing about famous people. (I love celebrity romance, whether it's a rock star, athlete, or radio host.) Her characters are smart and know how to have fun. And I can't look at her first book (or think about it, or tell someone about it) without Chaka Khan and Rufus invading my skull (just as a warning, if that's not your thing).
I've only read one of Carla de Guzman's books, but I plan to remedy that ASAP. If the Dress Fits, about overweight Martha Aguas, is the first novel I've ever read that takes place in Manila. It's definitely one of the few that I've read that features a plus-size heroine who, sure, has body issues, but isn't going to hurt herself or others trying to change. Guzman's writing is fresh and fun, and her characters are quirky enough to be weird without being unbelievably so.
---
There is one unicorn I have yet to discover, and that's a male-presenting author of M/M romance who is not white. Have you found this unicorn? Take me to him! Also, this is just the tip of the iceberg when it comes to AOC in romance, but usually, when you find something you like, it's not hard to find other authors and books like it. This list is also, with one exception, very much based in American publishing. Do you have favorites from outside the US? Let me know in the comments!